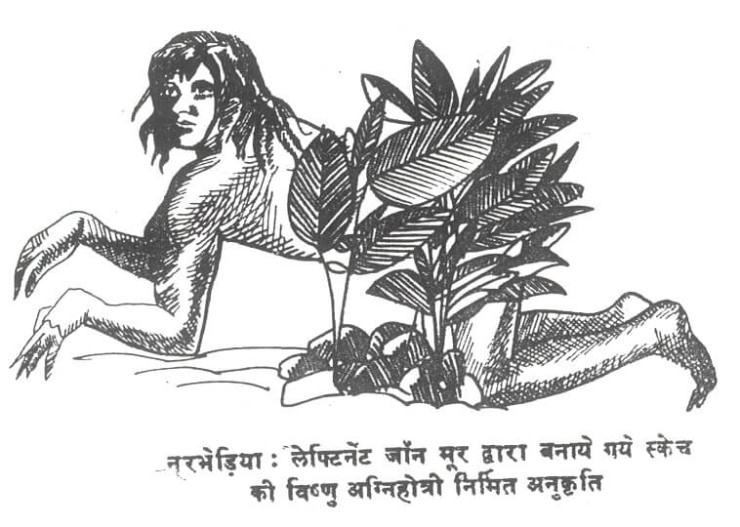 The area of the present tiger reserve has a glorious history. A description of its natural wealth and richness occurs in Ain-i-akbari. Several natural history books like R. A. Strendale's 'Seonee - Camp life in the Satpuras', Forsyth's 'Highlands of Central India' and Dunbar Brander's 'Wild animals of Central India' explicitly present the detailed panorama of nature's abundance in this tract. Strendale's semi-autobiographical 'Seonee' was the inspiration behind Rudyard Kipling's 'Jungle Book'.
Mowgli:
Mowgli, the wolf child was caught by Lieut Moor in the Jungles of Seoni in the year 1831 near the village Sant Vavadi, situated 10 kms away from Seoni.
Land of the 'The Jungle Book':
The Pench Tiger Reserve and its neighborhood is the original setting of Rudyard Kipling's most famous work, The Jungle Book. Kipling borrowed heavily from Robert Armitage Strendale's books 'Seonee', 'Mammalia of India and Ceylon' and 'Denizens of the Jungle' for the topography, wildlife, and its ways. Mowgli was inspired by Sir William Henry Sleeman's pamphlet, 'An Account of Wolves Nurturing Children in Their Dens' which describes a wolf-boy captured in Seoni district near the village of Sant Baori in 1831. Many of The Jungle Book's locations are actual locations in Seoni District, like the Waingunga river with its gorge where Sherkhan was killed, Kanhiwara villlage and the 'Seeonee hills'.


Sir Rudyard Kipling:
Sir Rudyard Kipling wrote " The Jungle Book" in 1894, based on William Sleeman's book, the Rambles and Recollections; in which Sleeman narrated the story of the Wolf Child. Kipling has mentioned Jungles of Seoni, river Waingauga, Hirri, Kanhiwada and Dhutera in his book . These references are the same as in the year 1831, when the wolf child was caught. 'The Jungle Book' is based on forest of Seoni now 'Pench Tiger Reserve'. Sir Rudyard Kipling served in the Dewas Riyasat of old Madhya Pradesh. He probably visited the Seoni forest and learned about the forest and wildlife of that region.
William Sleeman:
William Sleeman was appointed Superintendent for the eradication of Thugs who were operating on the main Calcutta - Bombay Highway. He served in Jabalpur during the time of Governor General Sir William Benting, that is, from 1825-1831. Among the works of William Sleeman is the book "The man eater Siyar of Sant Vavadi" (the Jackal).
Lieut John Moor:
Lieut John Moor camped in the village for almost a month and was finally able to capture the wolf boy who was living in the company of the wolves and was caught eating human flesh with wolves. It seems that wolves reared this boy since his childhood as his mother in panic might have left the boy due to sudden appearance of Tiger.